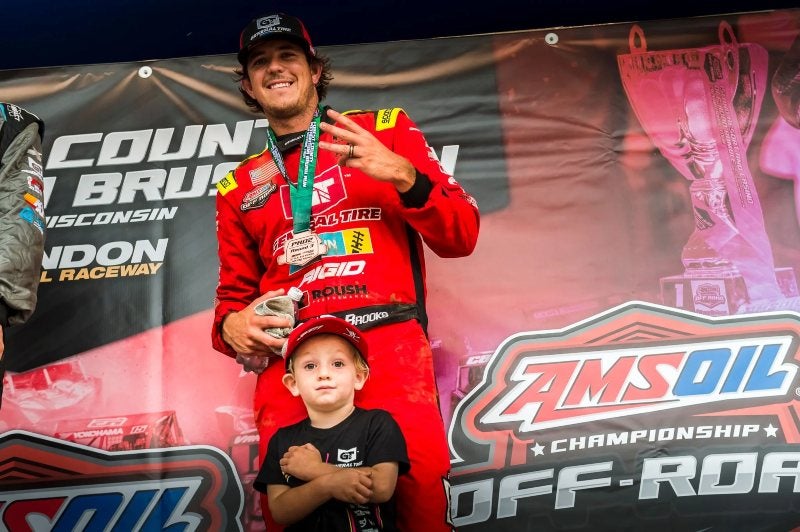 Crandon, Wisconsin, 6/26/22 - Jerett Brooks made his return to the Crandon International Raceway hungry for redemption. What a wild weekend it was from hoods getting torn off to the weather being inconsistent from hour to hour.
Saturday's race led to a 3rd place finish after Qualifying 1st on Friday for the Land Rush start having to battle through the competition stacked field and poor track conditions. At the half way point of the race Jeretts hood broke in 2 which caused his vision to be blocked, but with help from his spotter he was able to make it the rest of the race and salvage a 3rd place finish.
Sunday's race resulted in a 2nd place finish after a long night of changes on the truck to try and combat the poor track conditions and extreme humidity. Starting the race in the 5th position after the Land Rush Jerett was able to pass 4 trucks in the 3rd turn and was able to maintain 2nd place with a close battle for the win.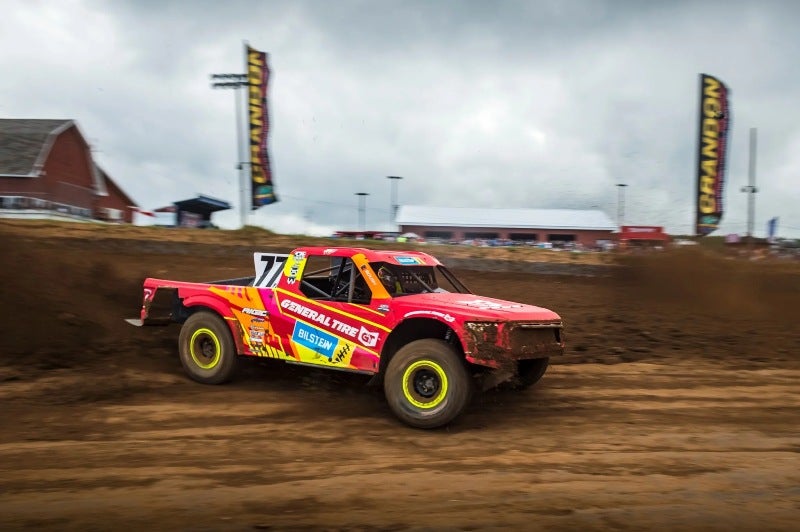 Part of that winning setup is the combination of Bilstein Shocks and General Tires. Brooks ran nearly stock General X3 Mud Terrain tires and they gave him more than enough grip throughout the weekend.